Event Description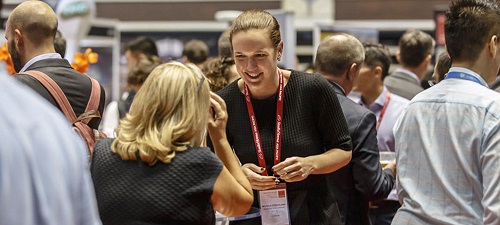 *You must register to Event Regist before using this registration system.
ONLY delegates have access to the STADIA DESIGN/BUILD/ENGINEERING & MAJOR EVENT PLANNING conference sessions, the EVENING NETWORKING AND COCKTAIL RECEPTION on 27 September Tuesday and complimentary food and drink during the event coffee breaks and lunches.
Only delegates have access to the 3 venue tours(Yokohama Arena on day 1 and Nissan Stadium 4 Yokohama Intenational Swimming Pool on day 3)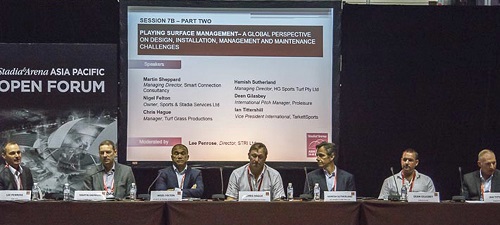 HOW TO REGISTER
Register online and use one of the following payment methods:
Credit Card
You can use the secure online form to pay via credit card and get immediate confirmation of your registration. MasterCard, Visa, JCB and PayPal are accepted. You'll receive a registration record/confirmation via e-mail with your ticket. Please print out your ticket and bring them with you to the event. You can pick up your badge holder at the registration desk and put your ticket in the holder and enter to the area.
-Bank Transfer
You can send the fees through bank transfer. Fees exclude bank or transfer charges. Bank charges are to be borne by the delegate.
Payment should be made available to:
Account Name: Space Media Japan Co., Ltd.
Account No: 0112309
Bank Name: The Bank of Tokyo-Mitsubishi UFJ, Ltd.
Branch: Kojimachi Branch
Address:4-1, Kojimachi, Chiyoda-ku, Tokyo 102-0083 Japan
Swift Code: BOTKJPJT
-Invoice
We can issue an invoice for you if you need. You can check the button of "Request issuance of invoice" and input the required information there.
CANCELLATION POLICY
You can receive a 50% refund for cancellations made by Friday, August 20. Cancellations after this date are non-refundable.
Send your cancellation in writing to stadia-arena2016@smj.co.jp.
Refunds will be processed through the same method of payment as the initial payment transaction. Credit card refunds will be processed to the same credit card as the original payment. If for the reasons beyond our control the conference cannot take place as scheduled, The Organisers reserve the right to reschedule the event to a date and place of their choosing.
Space Media Japan