News
05/07/2018(Thu) 10:03 am (GMT+08:00) updated
To all participants of
The North Face Outdoor Training - Movement, Jump & Conditioning


We greatly appreciate your patience. For those participants that have requested a change in the training tee size, you may collect your tees at
The North Face Outdoor Training Station
at Marina Square from today onwards.
Participants that missed the Outdoor Training Session, you may also proceed to the same location collect your goodie bags.
Thank you and hope to see you at the next session!
18/06/2018(Mon) 03:41 pm (GMT+08:00) updated
To all participants of
The North Face Outdoor Training - Movement, Jump & Conditioning
We have come to notice that there is an error with our T-shirt size chart. The size chart that was posted previously runs a size smaller than the actual product.
Please find the updated size chart below. Our marketing team will be making personalised telephone calls to all participants to confirm your final T-shirt size.
We apologise for the inconvenience caused. Thank you.
Event Description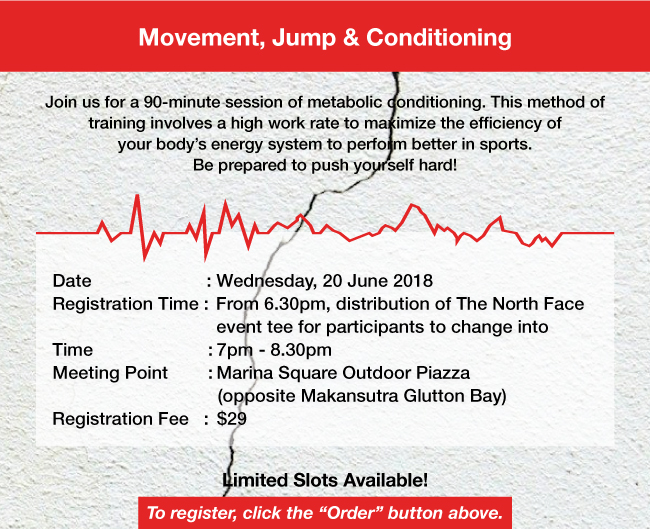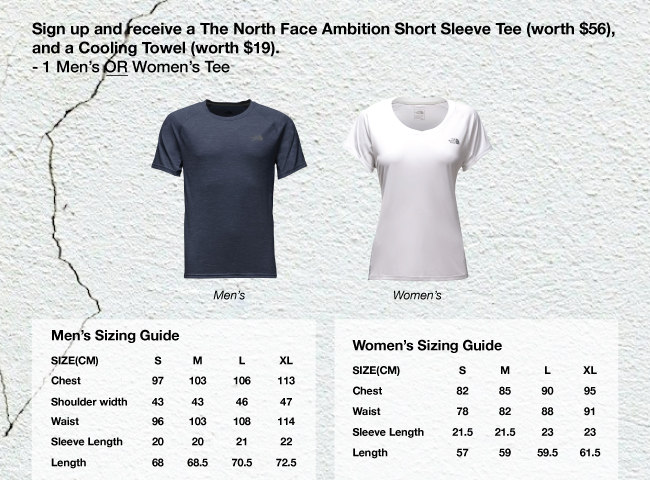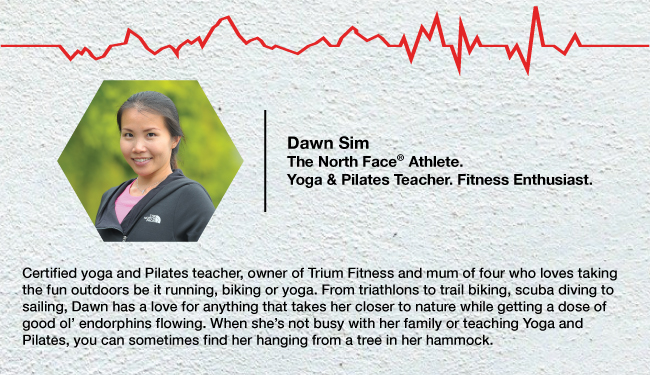 Finished Events
2018/11/24(Sat) 08:00 (GMT+08:00)

2018/11/13(Tue) 18:30 (GMT+08:00)

2018/10/27(Sat) 08:30 (GMT+08:00)